OABC's first networking event of 2020 'New Year, New Opportunities' was sponsored by Qatar Airways. The event was held at the Crowne Plaza Muscat on Monday, February 24th. The evening brought together over 120 members of the Oman American Business Center (AmCham Oman), from member executives to Oman's decision-makers. The evening shared great moments of connection with members of the OABC, old and new, over canapes, drinks and the most spectacular view in town.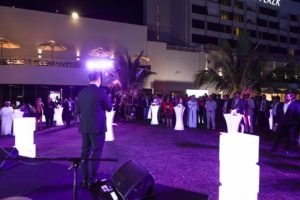 Members and executives from the business community were joined by Stephanie Hallet, US Deputy Chief of Mission to Oman as a special guest of honour.
Emmee Haun, OABC Co-Founder highlighted the company's growth over the past years, she also thanked Qatar Airways for their membership, support towards the OABC community and their generous sponsorship of the event. Qatar Airways gifted two raffle tickets to the US and provided branded giveaways to all of OABC members.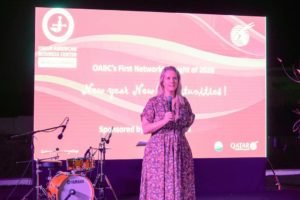 Qatar Airways' Beyond Business program was highlighted and OABC members learned of ways to receive greater benefits through the unique rewards program.
The evening was also complete with a jazz band and lots of nibbles. As always, we also give thanks to our beverage sponsor, OUA, for providing the drinks for the evening.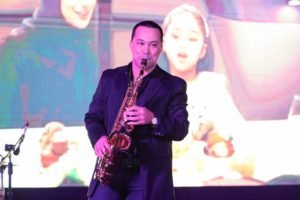 As all OABC's events, the night was a huge success for executives and decision-makers from all nationalities to meet, build relationships, learn and discuss key matters of interest to the business community in Oman.
Share this post on: