If you missed the event, check out the video here.
The Oman American Business Council, Oman's largest and most active business networking group and the official affiliate of the U.S. Chamber of Commerce in Oman, in partnership with OABC Corporate Member Al Tamimi & Company, the region's leading law firm, was delighted to host a successful morning session on the Omani Labor Law.
The event took place on Sept 5th at the Intercontinental Hotel Muscat, and brought together over 200 esteemed legal professionals, executives and business leaders to discuss the significant changes introduced by the new labor law. After networking and coffee, experts provided valuable insights and guidance on the implementation of the newly announced labor law, ensuring that employers and employees left well-informed and equipped to navigate the evolving legal landscape.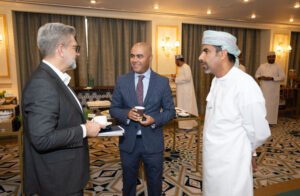 Highlights of the event included:
Presentation by Al Tamimi & Company, providing a comprehensive overview of the new labor law and its implications for businesses and employees in Oman.

Q&A session providing participants with the opportunity to seek clarification on specific aspects of the law.

Networking breaks allowing attendees to connect with like-minded business people and expand their professional network.



"OABC gathered over 200 professionals from every business sector in Oman, to receive clear, highly beneficial advice on a very important aspect; the new labor law, which impacts every business in Oman," says Ali Daud, President and Chairman Emeritus of OABC." These sorts of experiences and events set the organization apart here in Oman, and add incredible value for our members."
"Reforms such as this new labor law show the government's support of the country's workforce and its ongoing drive towards continued development," says Fouad Eid, Vice President of OABC and VP of Champion X, an American company and global leader in chemistry solutions, artificial lift systems, and highly engineered equipment and technologies. "At OABC, our membership consists of both local and foreign companies, and individuals from the public and private sector, who all look forward to this event to better understand the new law's implementation."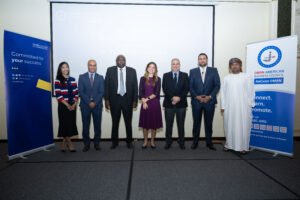 Abdelhaleem Mohammed Ahmed, Senior Counsel & Head of Litigation – Oman, Al Tamimi & Company, comments: "The new labor law overhauls the legal framework in respect of the employment relationship in the private sector and introduces significant changes to the old legal framework. The new law seeks to address changes in the work environment, align Oman labor relations with international best practices, and it is the most significant amendment to the Oman labor legislation since 2003. The New Law provides employers with additional rights for terminating employment relationships and introduces new and additional obligations on employers and employees alike. Employers should be aware that they are required to comply with the new law by 25 January 2024. Our team in Oman possesses a wealth of experience in respect of employment matters and disputes, and has an in-depth understanding of both the old and the new employment legal frameworks."
"Since the day the labor law was announced, OABC members have been asking for this session to clarify aspects regarding its implementation, and we're proud to present the topic with our Corporate Member, Al Tamimi & Company," says Rebecca Olson, Chief Executive Officer at OABC. "This is part of OABC's mission, to keep member companies in the know about changes, opportunities, and developments that impact their business in Oman."
The event was free for OABC members. It was open to employers, HR professionals, legal practitioners, and anyone interested in gaining a comprehensive understanding of the new labor law regulations.
If you missed the session, click here to watch some snapshots of it.
Share this post on: