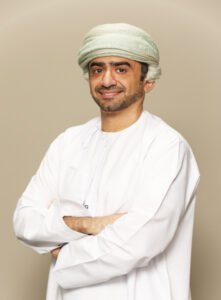 Mohab Ali Al Hinai is a technology enthusiast with over 17 years of experience in the fields of R&D and technology assessment. He co-founded Sustainable Investments LLC, an Omani firm that focuses on introducing cutting-edge technological innovations in the MENA region with special focus on food security, energy and health.
Mohab holds a BSc and MSc in Biotechnology from Sultan Qaboos University and Northwestern University, respectively. He also holds a PhD in Biological Sciences from the University of Delaware.
He also holds professional certificates from Harvard Business School and the University of California, Berkeley.